This late first trimester ultrasound is usually the first detailed scan
The 12 Week Ultrasound is the first true structural check of the fetus, and may be the first time parents see it actually looking like a baby.
The 12 Week Scan can be especially rewarding for parents as the whole fetus can be visualised on the screen at once, with moving limbs outlined by the amniotic fluid.
The role of this ultrasound varies. It is a good opportunity to detect or exclude some very major problems early enough to have some privacy in your pregnancy.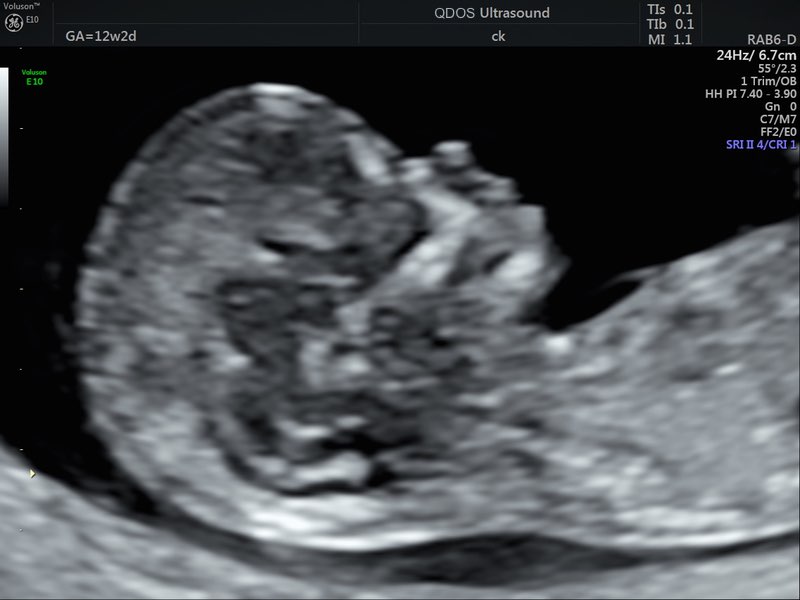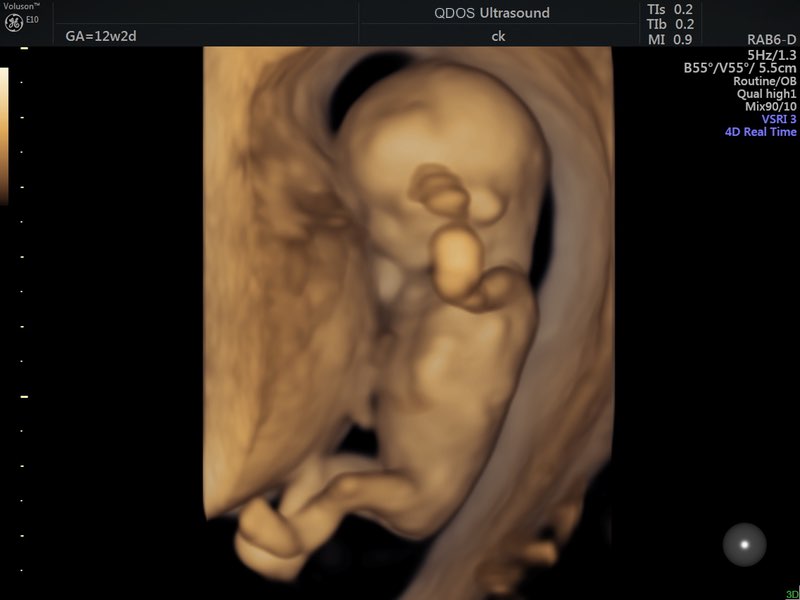 If you are in the majority of women wanting to check for chance of chromosome problems such as Down syndrome as well as structures, 12+ weeks is considered the most accurate time for the ultrasound. If you need further information, an information page is provided about Down Syndrome.
Even parents who do not want chromosome screening or plan to have NIPT (Non-Invasive Prenatal Test), the late first trimester screening ultrasound is still recommended since many of the important checks and findings at this stage are not related to chromosome problems.
It is important to know this 12 weeks pregnant ultrasound varies greatly in detail, for reasons to do with both the fetus and the mother.  A few days' gestational age can make a big difference to how much detail can be obtained.
When you book this ultrasound, you may be asked whether you have already had a dating ultrasound and if you are having NIPT. This is so we can optimise the timing of the appointment.  
Currently, there is research around the world about the 12-week scan also covering pregnancy complications, such as risk of preeclampsia. Despite some positive publicity, this is not yet a reliable role for first trimester screening across the population.
First Trimester Screening Patient Information
QDOS Ultrasound is located in West Leederville, Perth. Call 08 9481 4008 to make a booking.

Read about Non-Invasive Prenatal Tests (NIPT) and download our patient information handout.

Read about the 19 week scan
which is the main ultrasound of your pregnancy.

Want to book an appointment for an ultrasound?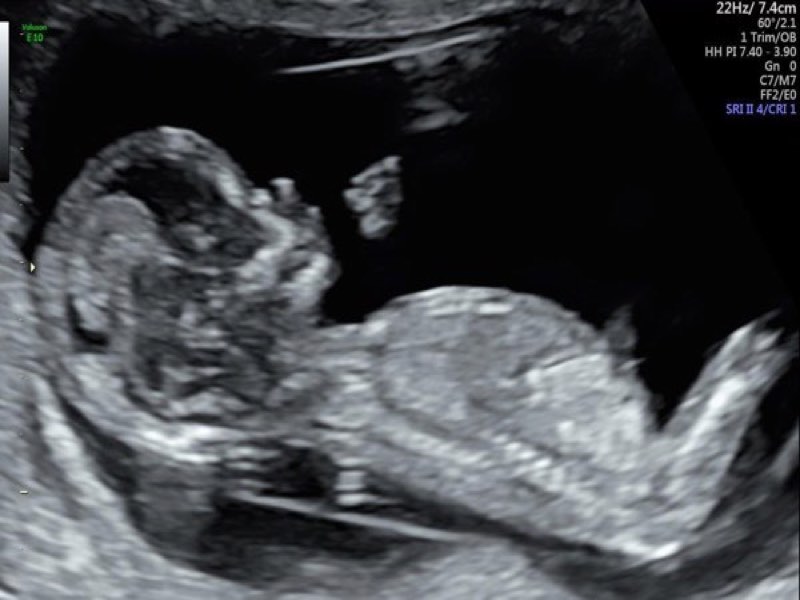 Contact QDOS Ultrasound
12 Connolly St, West Leederville
PERTH - Western Australia 6007
Monday - Friday
8:00 am - 4:45 pm
(strictly by appointment only)
Parking/Transport
Click here for more information.