All machines at QDOS Ultrasound in Perth are 3D/4D capable.
3D 4D ultrasound - what you need to know
It's important to note that our machines are not just "GE" and "Philips", they are the top models for Obgyn within those brands, so have good 3D/4D capability.
In '2D' ultrasound, only a thin slice of the fetus is viewed at any one instant. This allows a lot of detail, and the person performing the ultrasound (the sonographer) mentally gets the third dimension by moving the probe. With 3D ultrasound, a whole series of slices are taken in a quick succession. The slices are then put together to look more like a picture you would see with your eyes. To get the rapid multiple slices, each individual ultrasound slice contains diluted information.
4D is a description of 3D that tells you it is being performed live. Therefore, the fetal movement is seen.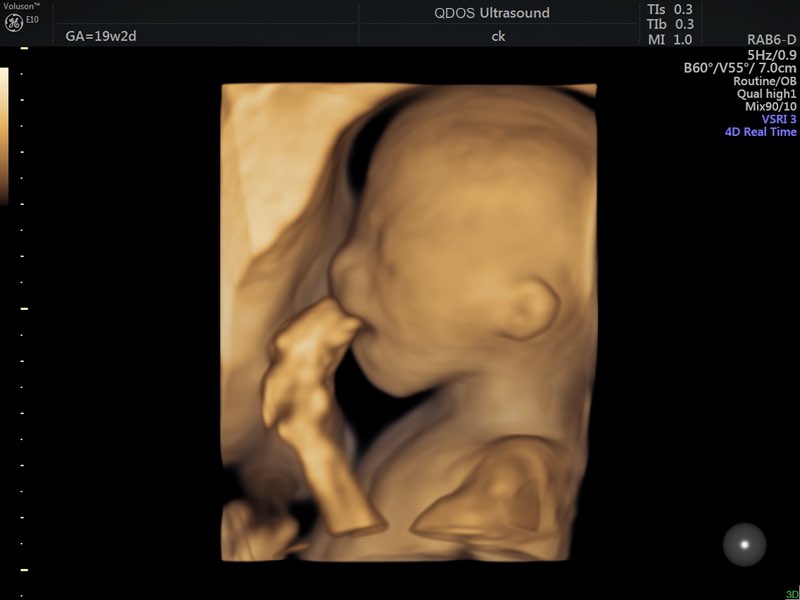 The quality of the picture in 3D/4D depends on cooperation from the fetus, and the conditions for the best pictures are less readily achievable than for conventional ultrasound. For a good 3D image, the fetus should look up, we need a good pool of fluid in front of the face and the limbs and cord should not be in front of it. None of this can be explained to the fetus. It is also affected by maternal build much more than the 2D ultrasound.
When good views are obtained, parents-to-be are usually fascinated by the 3D image of their baby. However, it is important to understand that the picture contains all the original ultrasound artefacts (distortions) and some extra distortion (from the dilution of sound to get the extra dimensions).
If 3D/4D is very important to you, you will have a better chance if your bladder is at least reasonably full.
An important use of 3D ultrasound in pregnancy is to be able to communicate with parents or doctors who are not familiar with normal (more detailed) 2D ultrasound information. However 2D scanning remains the mainstay of detailed ultrasound.
We are a medical practice and do not offer 3D 4D ultrasounds where there is no medical reason for a scan. However, if the fetus is in a suitable position during a referred ultrasound examination, it can give an opportunity to provide 3D/4D views.
QDOS Ultrasound is located in West Leederville, Perth. Call 08 9481 4008 to make a booking.

The 19 week scan is the main ultrasound of your pregnancy.

This applies to ultrasound after 28 weeks, commonly much later.

Want to book an appointment for an ultrasound?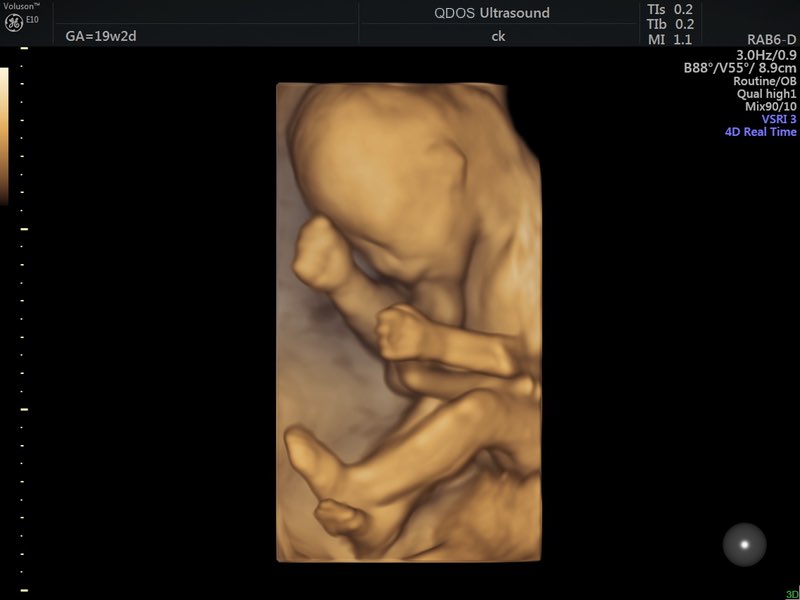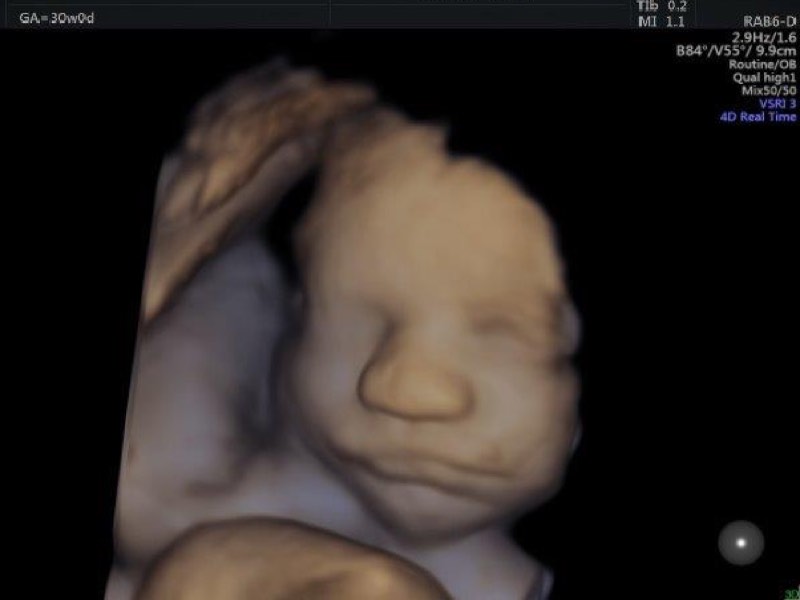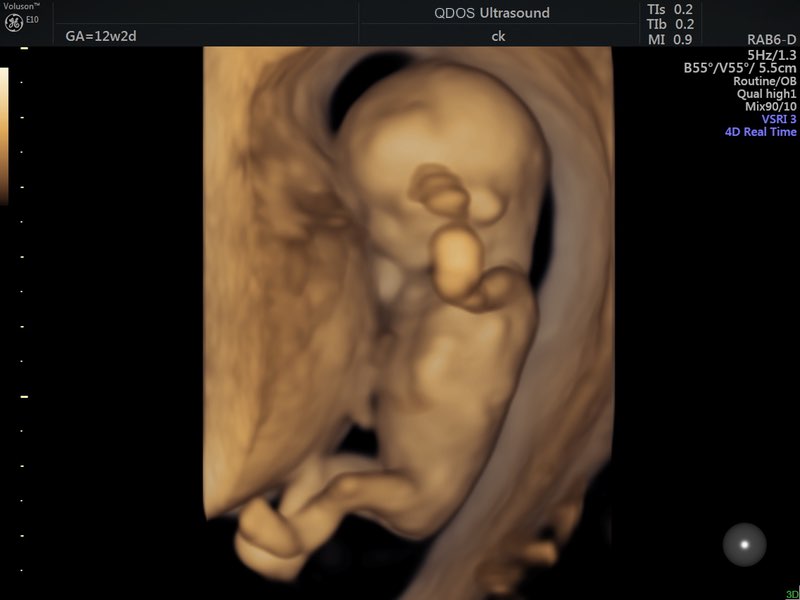 Contact QDOS Ultrasound
12 Connolly St, West Leederville
PERTH - Western Australia 6007
Monday - Friday
8:00 am - 4:45 pm
(strictly by appointment only)
Parking/Transport
Click here for more information.