This is ultrasound after 28 weeks, commonly much later.
It may also be referred to as a growth scan or late Pregnancy Ultrasound.
Late Pregnancy Ultrasound
Some examples of reasons to have a third trimester ultrasound are:
---
The fetus, or the mother's abdomen, feels too big or small for the stage of pregnancy.
The mother has a medical condition that can affect fetal growth and well-being, such as high blood pressure or gestational diabetes.
The placenta was low-lying on the midtrimester ultrasound.
The position of the fetus could be unusual e.g. breech.
Abnormal symptoms such as pain or bleeding.
Movements decrease.
A fetal abnormality was noted at an earlier ultrasound and requires a follow-up.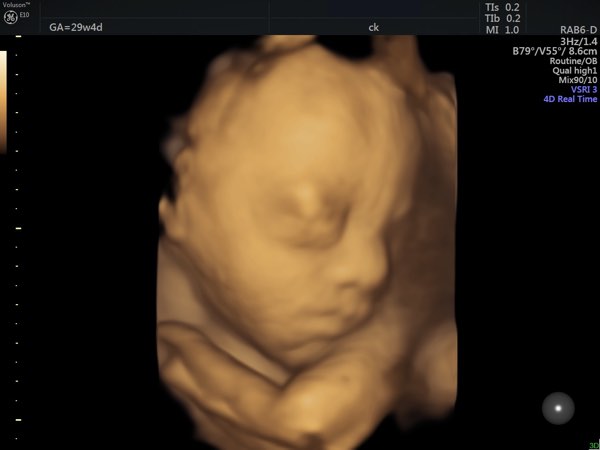 Third trimester ultrasound (late ultrasound) includes:
Fetal position.
Fetal size: an estimated fetal weight is calculated from measuring the fetal head, abdomen and femur.  The weight 'estimate' is truly that, with one standard deviation being 15% either side of the true weight.
Some assessment of fetal anatomy: bearing in mind, late pregnancy limits the views and the check will not generally be a universal check, like the 19-week ultrasound.
Placental position and maturity.
Amniotic fluid volume.
The Doppler blood flow in the umbilical cord and the brain. This gives an idea of the placental function and reserve.
Fetal movements.
Other factors that are requested by the referring doctor.
QDOS Ultrasound is located in West Leederville, Perth. Call 08 9481 4008 to make a booking.

All machines at QDOS Ultrasound are 3D/4D capable.

Twins, and rarely higher multiples, can be identified through ultrasound.

Want to book an appointment for an ultrasound?

Images Third-Trimester scan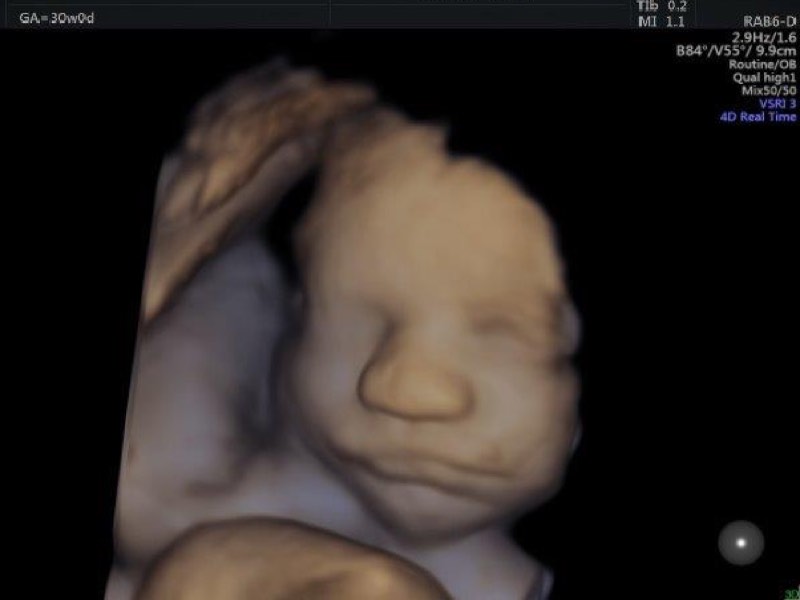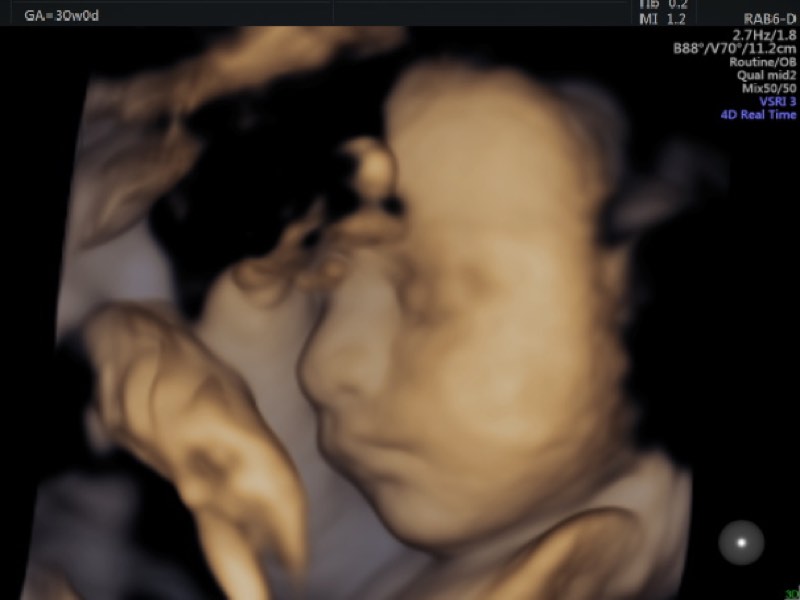 Contact QDOS Ultrasound
12 Connolly St, West Leederville
PERTH - Western Australia 6007
Monday - Friday
8:00 am - 4:45 pm
(strictly by appointment only)
Parking/Transport
Click here for more information.